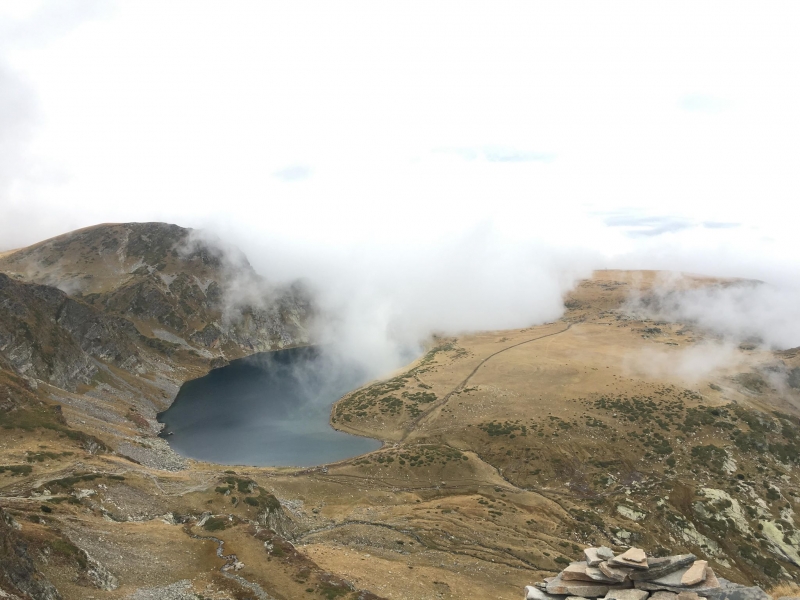 If there is one place in Bulgaria that is a 'must visit' it is the Seven Rila Lakes. It is not only the breathtakingly beautiful views that are the reason you should visit, but also the unexplainable magic that you will feel in the air while you are there.
Rila Lakes sparked an additional interest in me as there is a strong connection to the Bulgarian Philosopher and Spiritual Teacher, Peter Deunov.
Also known as Beinsa Douno, or The Master, Deunov led a movement which, although considered religious, was very much related to connecting to cosmic energies, or, how I like to think of it, connecting to The Universe. Rila Lakes is thought to be one the strongest energy centres in the world.
Every year, from the 19th August, there is a celebration held at Rila Lakes, where followers or pilgrims of the 'Brotherhood' dressed in all white clothing, dance special rituals.
I realise that this may all sound a little bit 'cult like' but the philosphy of connecting to the nature and the Universe (or other people will say to God) is something which I am deeply interested in. I may or may not decide to don a white robe and join a ritual dance at the lakes in the summer, but in the meantime, I will simply enjoy spectacular quiet walks around Rila, soaking in the mystical energy.
If you're planning to visit Rila Lakes, my suggestion would be to get there very early in the morning, while it's still quiet. There's something quite magical about being the only person in such a vast and peaceful place. Take the 20 minute chair lift up to save time (and your legs!) and then enjoy a 4-5 hour walk around all seven lakes. The walk isn't easy, but it's not too demanding. Wear good hiking boots and have a warm jacket for when you reach the top as there will be a chill in the air up there regardless of the time of year. I would recommend you take a light picnic and enjoy it at the very top while admiring one of the most stunning views you will ever see. There was some cloud cover while I was there but for me it just added to the mysterious, cosmic feel! In fact, I really felt like I was no longer on planet Earth!
When you're at the top, take a look at the carefully created piles of rocks. They are also connected to the pilgrims who visit, and although I am not sure of the significance of these rocks, they certainly add an air of mystery to the surroundings. If you know what these rocks symbalise, I would love to hear from you.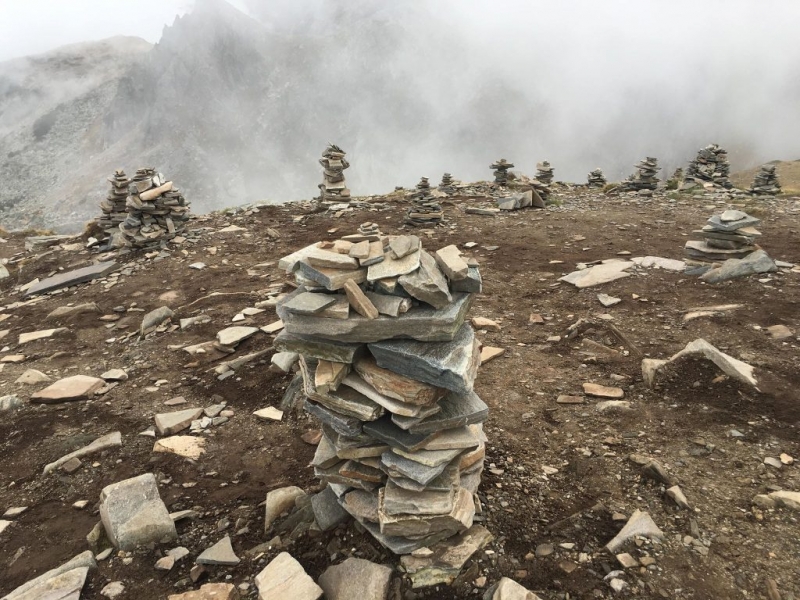 At the end of my day I was more relaxed than I had been in a very long time. The exercise, the fresh mountain air and, well there was just something else. I could go on and on about how special the Seven Rila Lakes are, but instead I would really just urge you to visit and see for yourself! Some things just can't be explained … they must be felt!
You can also check this article for full details on how to get to the Rila Lakes and the lift working times.