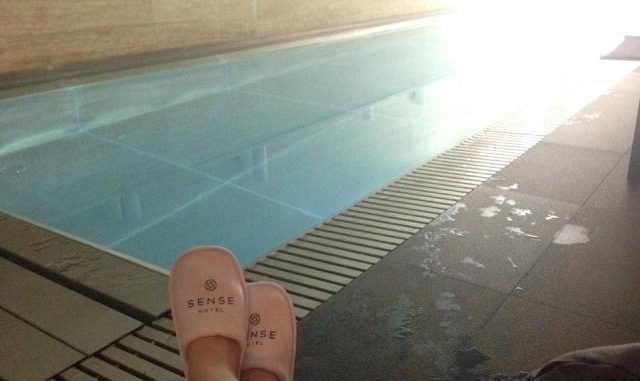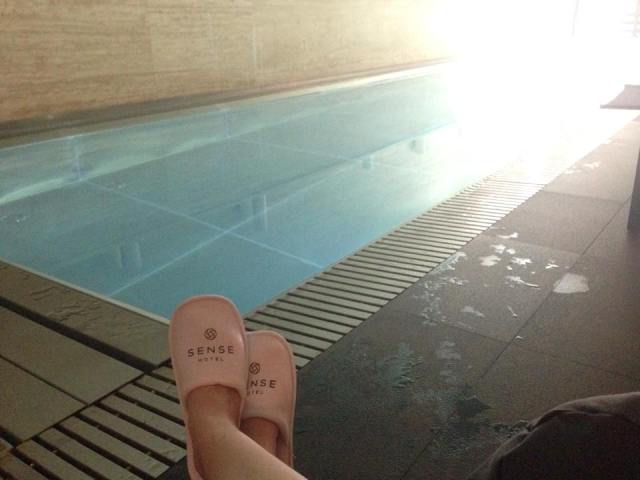 Sofia in Bulgaria may not be the first place that springs to your mind when you're searching for European cities for a girls' weekend, but it should be! And here's why:
Firstly, Sofia is cheaper than most other European cities, however don't let this put you off. This doesn't mean that the place is 'cheap' it means you get good value for money here! You can enjoy some awesome activities, amazing food and good wine and none of this will break the bank. Perhaps now I've got you interested? 🙂
Last weekend my best friend from London came to visit. It was her first time in Sofia and we were so excited about having a girls weekend. I wanted her to see a lot of my favourite places but I also wanted us to have some time to relax and catch up so here's what we did for the three and a half days she was here:
Day one of our girls' weekend in Sofia: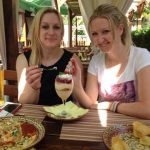 When I picked up Cat from the airport it was Friday lunchtime and 30 degrees and sunny. After a quick stop at home to freshen up, we headed straight for lunch. I decided her first lunch in Sofia should be some traditional Bulgarian food, so we went to my favourite Mehana in Sofia, Mehana Doiran. Hungry, greedy girls that we are, we ordered a lot of food, including shopska salad, kebabche, meatballs, bread, homemade chips and even dessert, and it was amazing!
After this lovely lunch we decided to head to the Wakeboarding lake at Kazichene. We're not into water sports but we know someone who is, so we sat back with a few glasses of wine and watched the wakeboarders having fun and the pretty sunset over the lake.
Feeling a little hungry again, we opted for dinner at Happy Sushi at the Marinela Hotel. When the weather is good this garden is such a perfect place to relax and with our salmon sushi platter and bottle of Prosecco, we were in heaven! P.s. A little tip that will save you money. If you book your table on Rezzo.bg you can save up to 20% off the total bill at Happy Sushi (and many other restaurants!)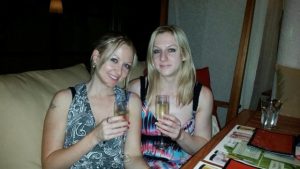 Day two of our girls' weekend in Sofia:
We didn't have a very late night on Friday which meant we could be up nice and early on Saturday morning for a mini mountain hike! I would have loved to have gone to see the Seven Rila Lakes, but with so little time we decided to keep all of the activities in Sofia. We hiked a path that I often take on Mount Vitosha. It's only around 5km and takes about an hour but there's some beautiful views along the way so I thought it was a good compromise. After our mountain walk we headed for lunch in the centre and then on to our next activity … an escape room.
We're quite addicted to escape rooms at the moment and Cat had never tried one so I thought this would be a really cool thing that we could do as a team. It was so much fun and we were successful in escaping in just 52 minutes! You can read more about our experience here.
After all the excitement we headed to nearby Vitosha Boulevard for a couple of cocktails in the sun while we waited for our next activity – The Free Sofia Tour. The walking tour was from 6pm-8pm and after this we went for another delicious dinner at Skara Bar (need to write about this place soon!). Finally we ended the night at Memento for a couple more of my favourite cocktails – seriously, they do the best Frozen Strawberry Daiquiri's around!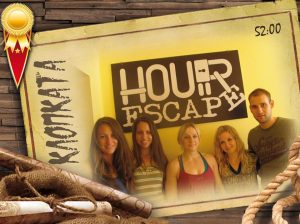 Day three of our girls' weekend in Sofia:
We were a little tired on Sunday but fortunately I hadn't organised any more escape games or hiking, Sunday was going to be our rest day. I had booked us into Sense Hotel Spa and Restaurant for the day. Due to the vast amounts of food we had been eating, we decided to do a quick workout in their gym before heading to lunch. It was good that we did as we continued to eat well and had an amazing lunch and bottle of wine on the Sense Restaurant terrace. After lunch we spent a few wonderful hours just lazing in the spa which was exactly what we both needed. We dragged ourselves out at around 5pm and only because we had dinner plans at 7pm!
Dinner was at Raffy Beach Bar, this is a cool restaurant and bar with a swimming pool and has been very popular throughout the summer. Although we had no plans to use the pool, I did book this place for a reason, and that reason was their dessert menu! Raffy serve some incredible desserts and they are such good value. If you ever want to really indulge in something tasty, this is the place!
Day four of our girls' weekend in Sofia:
We didn't have a full day as Cat had to be back at the airport at lunchtime so I organised for us to have a nice breakfast together. Earlier in the year, Nina and I spent a lovely weekend at the Park Inn by Radisson and I remembered how great the breakfast buffet was, so this was my choice! It was great to have somewhere quiet to talk over some good coffee and food. We were both sad that our girls weekend had come to an end but we'd enjoyed every minute of it!
I hope after reading this you will consider spending a weekend in Sofia. It's so great to be able to have an amazing weekend on a relatively small budget and there's so much to do that you definitely won't get bored!
Just to give you an idea of the prices for the places we visited:
Dinner for two at Happy Sushi will cost around 60 leva (30 Euros)
Spa day and lunch for two at Sense Hotel will cost around 160 leva (80 Euros)
Dinner for two at Mehana Doiran will cost around 40 leva (20 Euros)
Escape room for a team of five people will cost around 90 leva (45 Euros)
Breakfast for two at Park Inn by Radisson will cost around 40 leva (20 Euros)